Our Mission:
To source the highest quality wines, whether $10 or $100, through extensive tasting of over 8,000 wines a year. Either in the cellars of Italy or our tastings at the shop, we take as much pride in our under $15 section as we do with our Grand Cru Burgundies.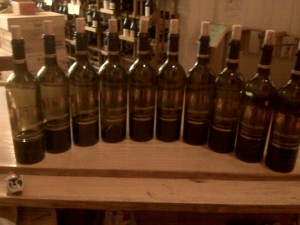 At William Cross, we provide a very knowledgeable staff, with a diverse selection of wines from all over the world.
Great Prices
Small Artisan Producers
Many Organic and Biodynamic Wines
Hard to get cult wines
Extensive selection of wines from:
Italy, France, Spain, Oregon, California, Washington, Australia, Hungary, Greece, Germany, Austria, New Zealand, Argentina, Portugal, Israel, Slovenia, Croatia, Chile
Great selection of wines under $15
We carry Quilceda Creek, Giacomo Conterno, Vietti, Roar, K Vintners, Chateau Rayas, Billecart Salmon, Comte Lafon, Shea Wine Cellars, Siro Pacenti, Pisoni, Rouget, Louis Jadot, Dunn, Turley, Alban, Brick House, Dagueneau, Kistler, Calera, Sine Qua Non and many others…
Staff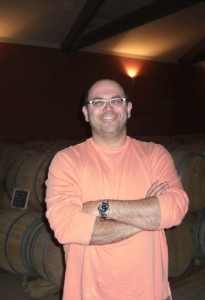 Steven Sherman
Steven has been in the wine industry for over 25 years and purchased William Cross in 2001. A graduate of University of Nevada, Las Vegas, Steven started his career at Club XIX at The Lodge at Pebble Beach in 1991. Not in love with the hours of restaurants, he took a year sabbatical to travel around Europe and the US. Realizing wine was his passion, he took a job at Whole Foods Market in Los Gatos as the Wine Buyer. When the flagship store was to open in SF, he moved his talents north and opened the Franklin Store.
After almost 5 years at Whole Food and the corporate noose starting to constrict, it was time to focus on premium wines and moved on to Coit Liquor, one of the premiere wine shops in SF at the time, as Fine Wine Sales Manager. In 2001, the opportunity opened up for him to own his own store and has been at it ever since. The store prides itself on all the wines to be hand selected, with Steven and his staff tasting almost 10,000 wines a year.